Added recipes not showing up? Grocery List not syncing? Below are some great quick-fix methods for resolving common app issues.
*If you recently purchased a Pro Membership and do not have access to the feature, please sign out of your account and sign back in. Signing back in will activate your Pro Membership and enable access to all features.
1. Verify that you're signed into the correct account. Unable to access your recipes? Verify that you're signed into the correct account by toggling to the Activity screen. From here, double check that your username and avatar are accurately reflected.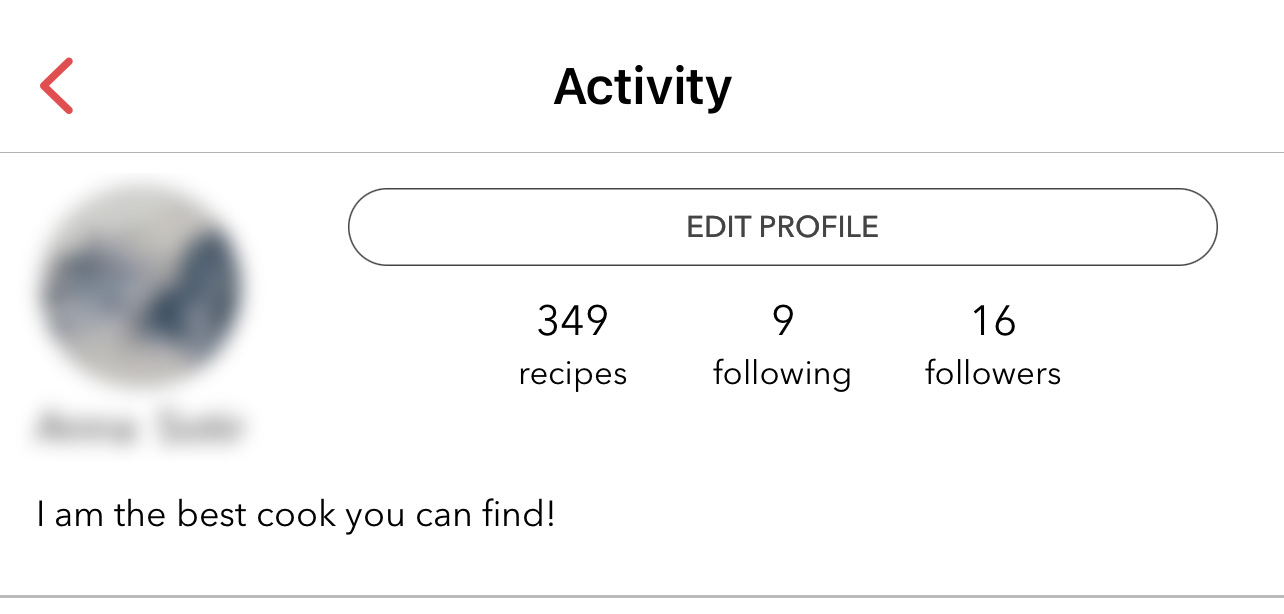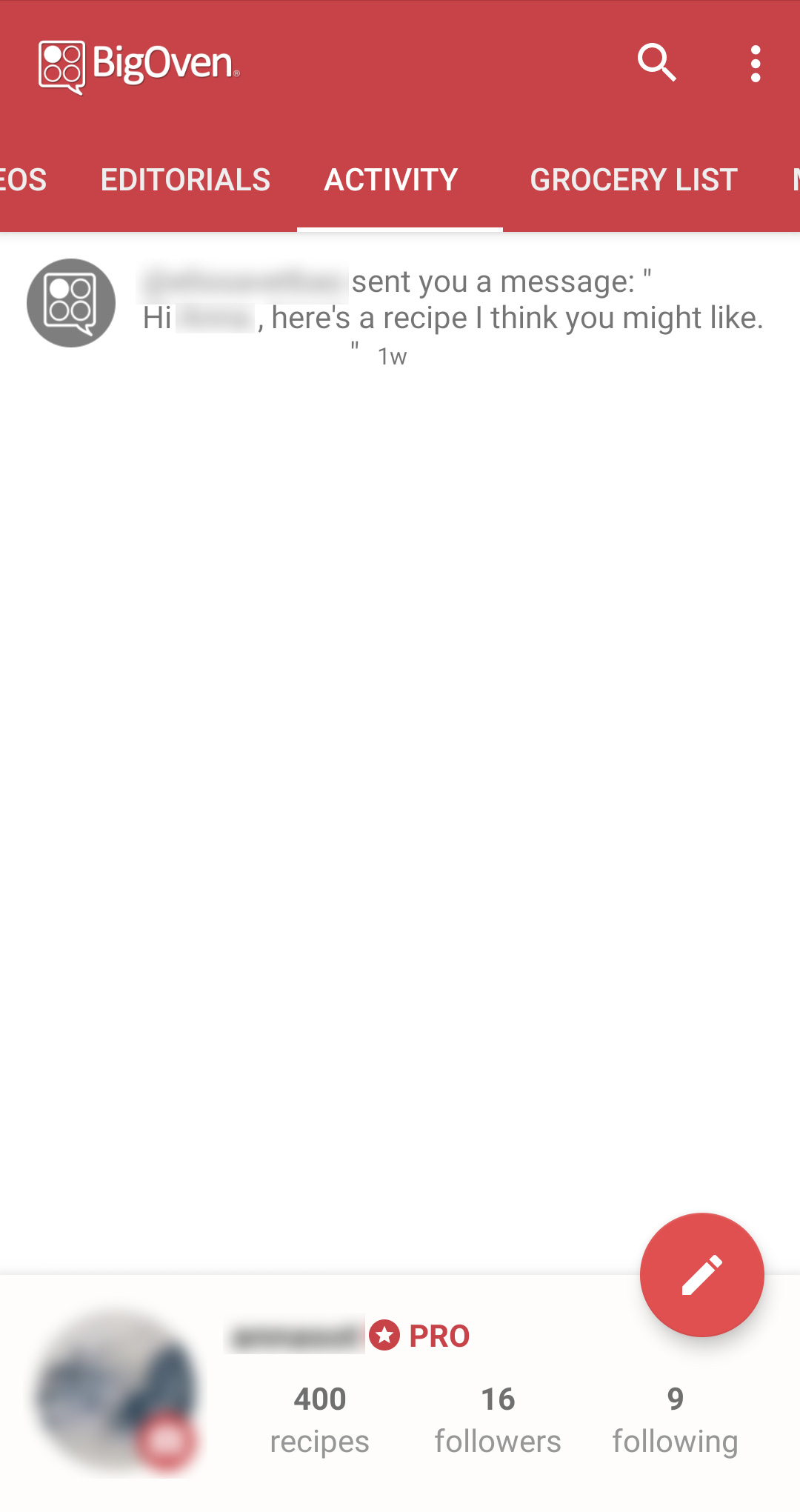 2. Sign out and then back in. Start fresh by completely signing out and then back into your account. Doing so will re-sync your account, hopefully resolving any content or loading issues you're having.
On iOS, you can also manually sync your account by tapping on the Profile Avatar, selecting the settings icon and tapping on the refresh icon. The syncing process takes a few seconds to complete depending on the internet connection.
3. Refresh the screen. Swipe down from the top of the screen -- you'll seen an icon that indicates the page is refreshing.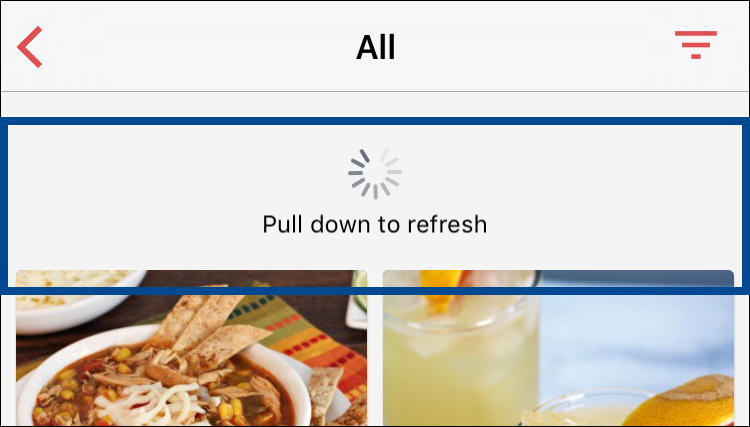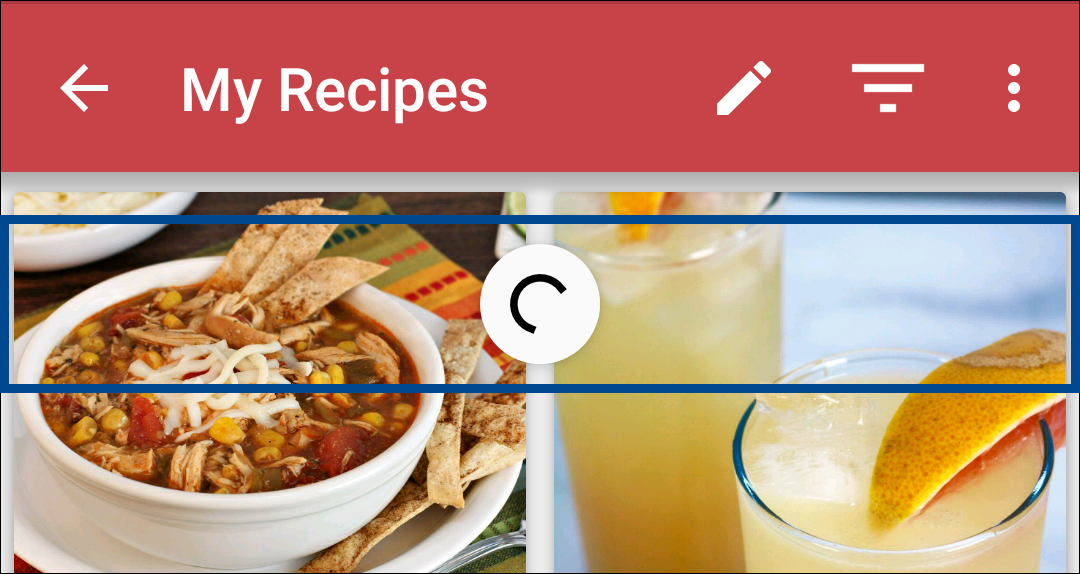 4. Uninstall and reinstall the application. As a last resort, uninstall and reinstall the BigOven app.
5. Still having difficulty? Shoot us a note and we'll sort out the issue as soon as possible.