To browse your saved recipes by category, simply visit the My Recipes page and use the "All" dropdown to select a specific course.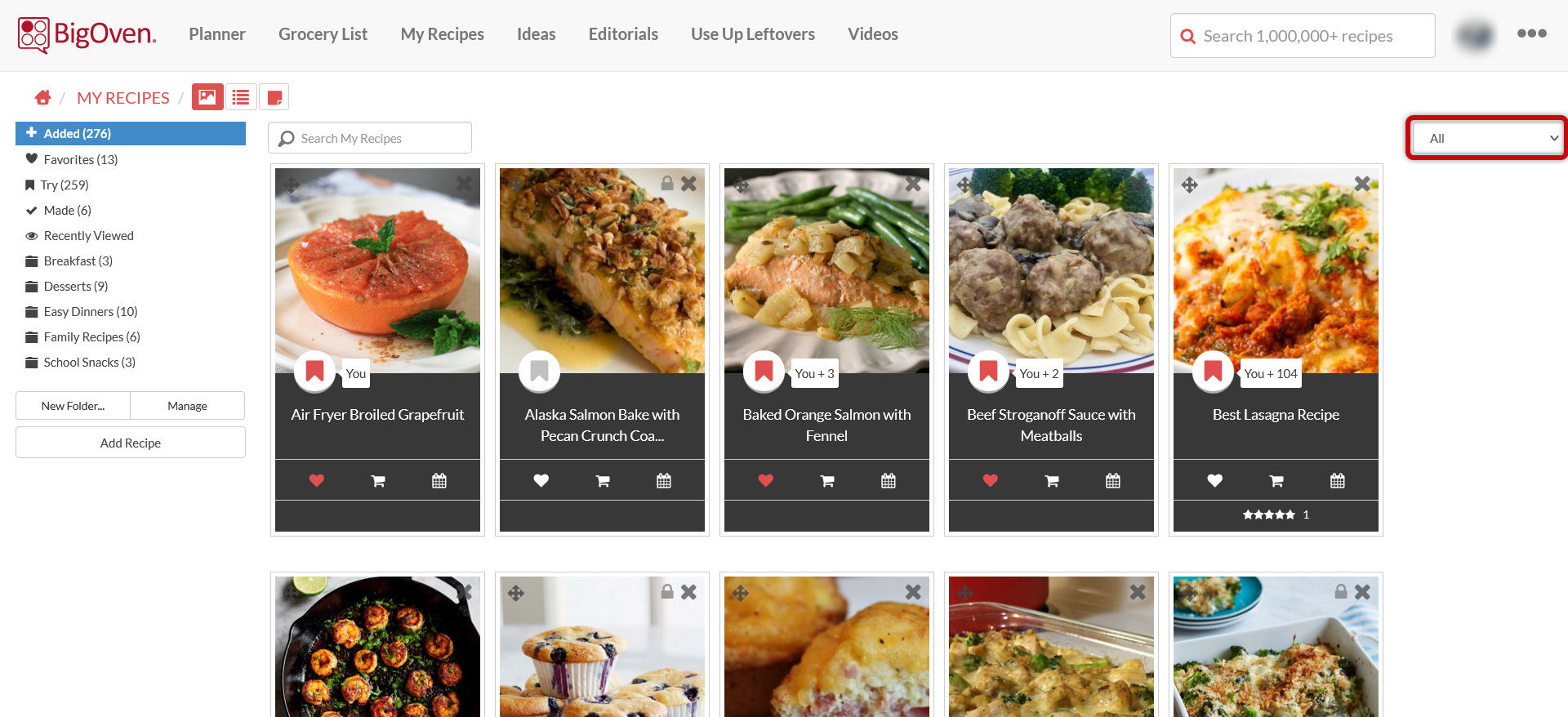 If you'd like an overview of all of your recipes by course, toggle the Added folder to list view (located on the upper left) and sort by "Category" using the arrows.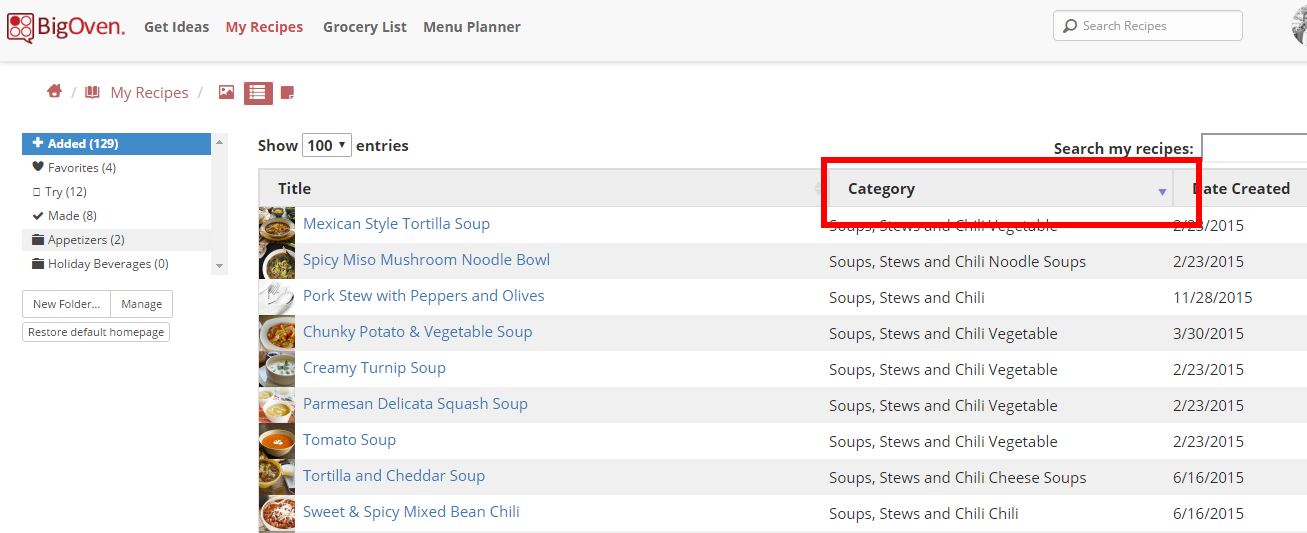 Finally, you can use the advanced search to sort your saved recipes by course. Enter a search term into the standard search box located at the top of each web page, and on the results page, select the "Refine or sort" button. From here, you can adjust the desired course and restrict the results to only include your Added recipes (check the "I've Added" box). Once you're done, click the "Update" button and you're all set.