Advanced search allows users to apply specific filters (i.e. course, time to prepare, exclude ingredients, vegetarian, etc.) to recipe searches. To perform an advanced search, enter a search term into the standard search box located at the top of each web page, and on the results page, select "Options" > "Advanced search." Once here, adjust the desired fields and hit "Update."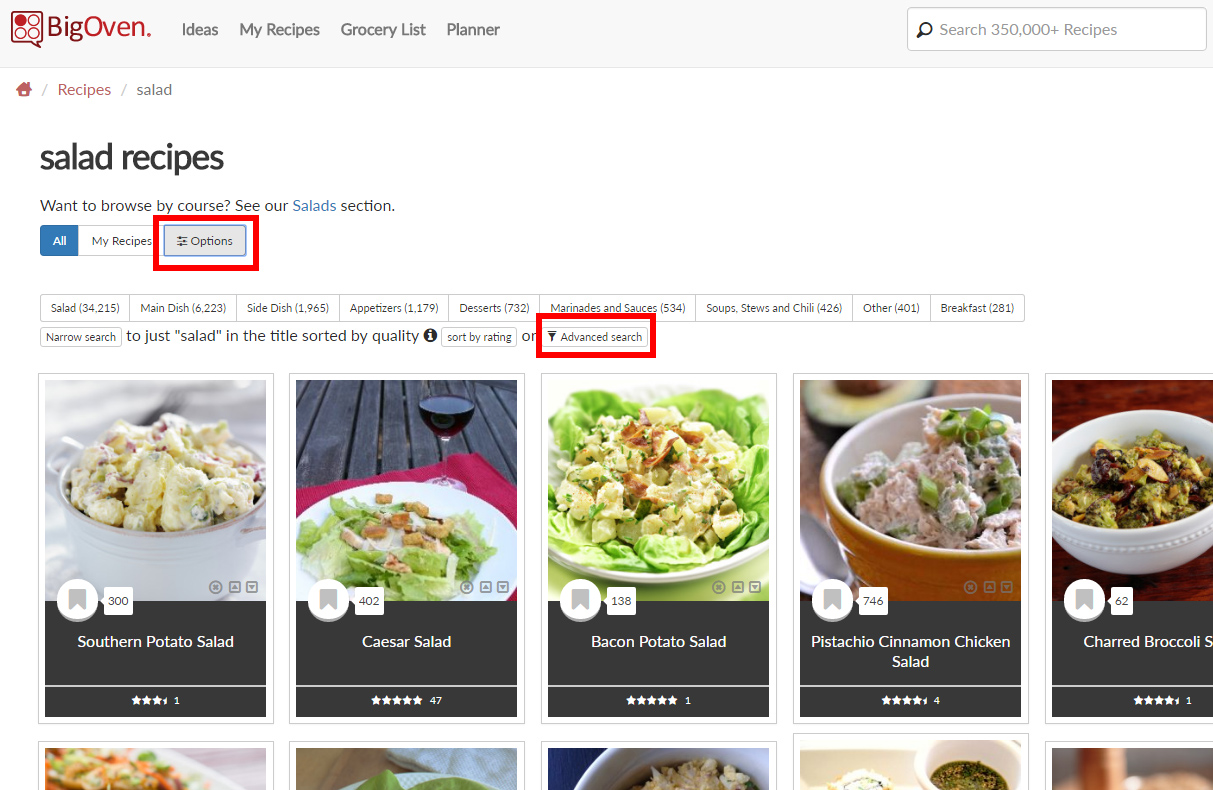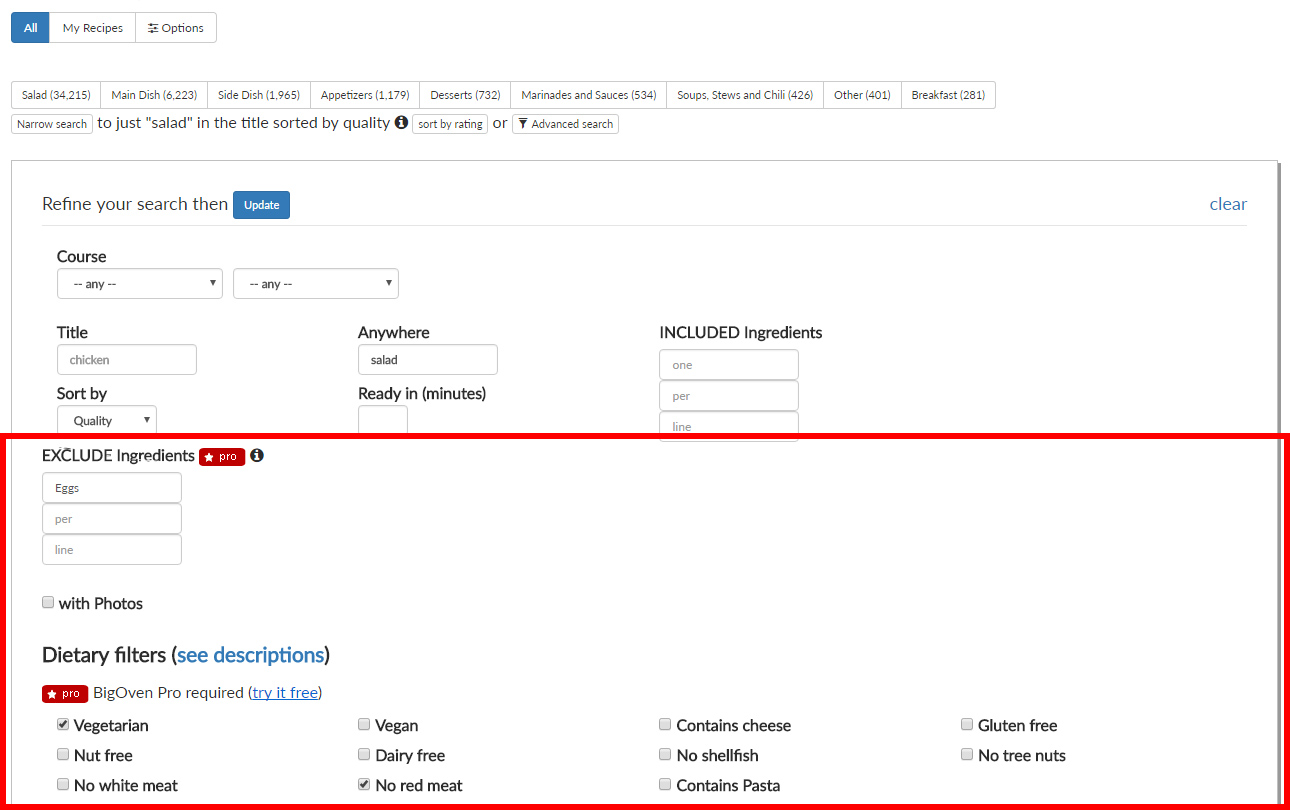 Example: https://www.bigoven.com/recipes/search?any_kw=salad&exclude_ing=Eggs&favoriteofme=False&sort=quality&view=default&vtn=1&rmf=1&db=448
Please note that advanced search filters like dietary restrictions and the ability to exclude certain ingredients are only available with a Pro subscription.