First, you'll need to remove the old app by holding down on the BigOven icon and tapping the "X" icon that appears.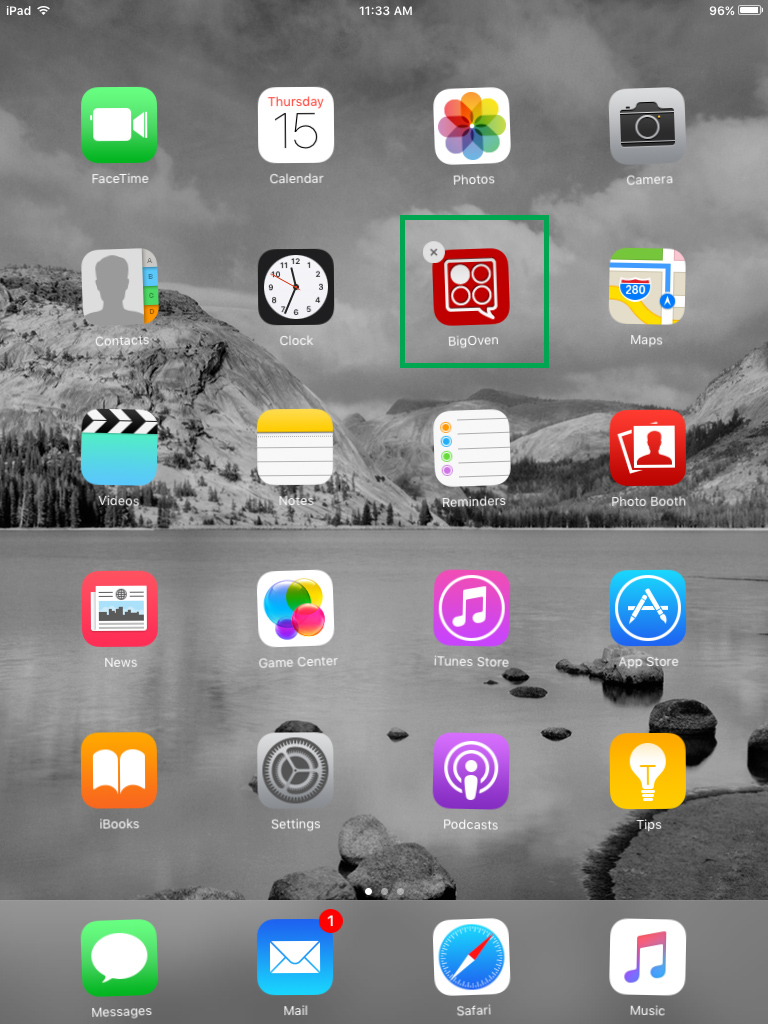 After you've deleted the existing app, to download the latest version, simply visit the general App Store and search "bigoven."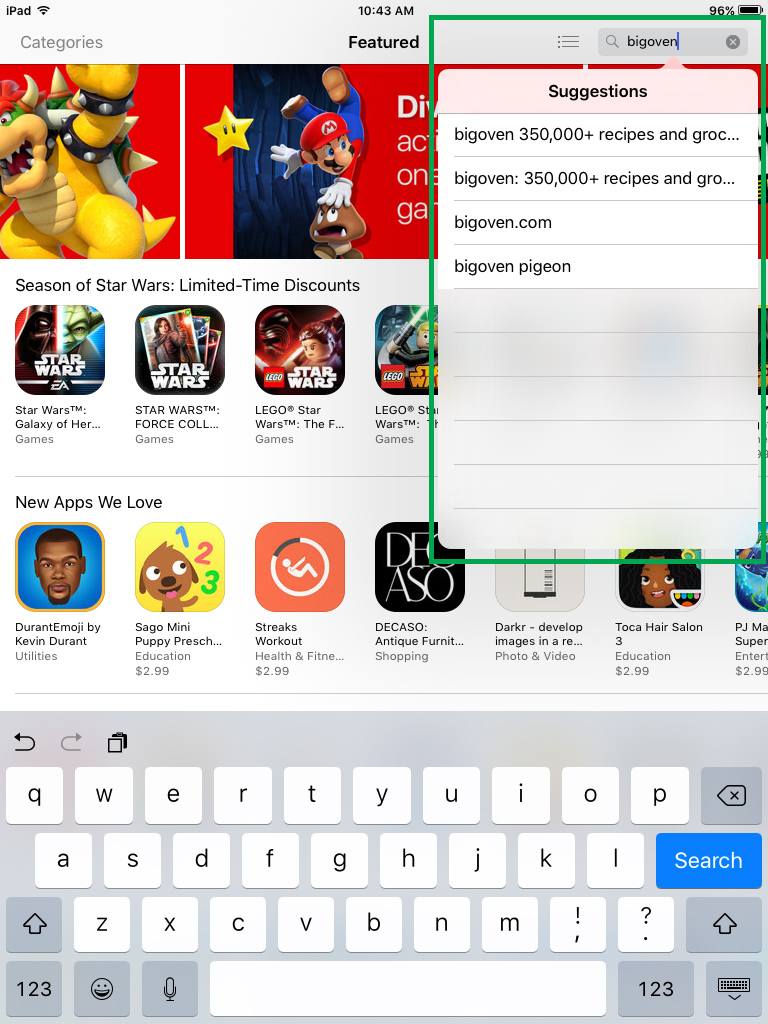 Download the first result that appears, titled "BigOven 350,000+ Recipes and Grocery List."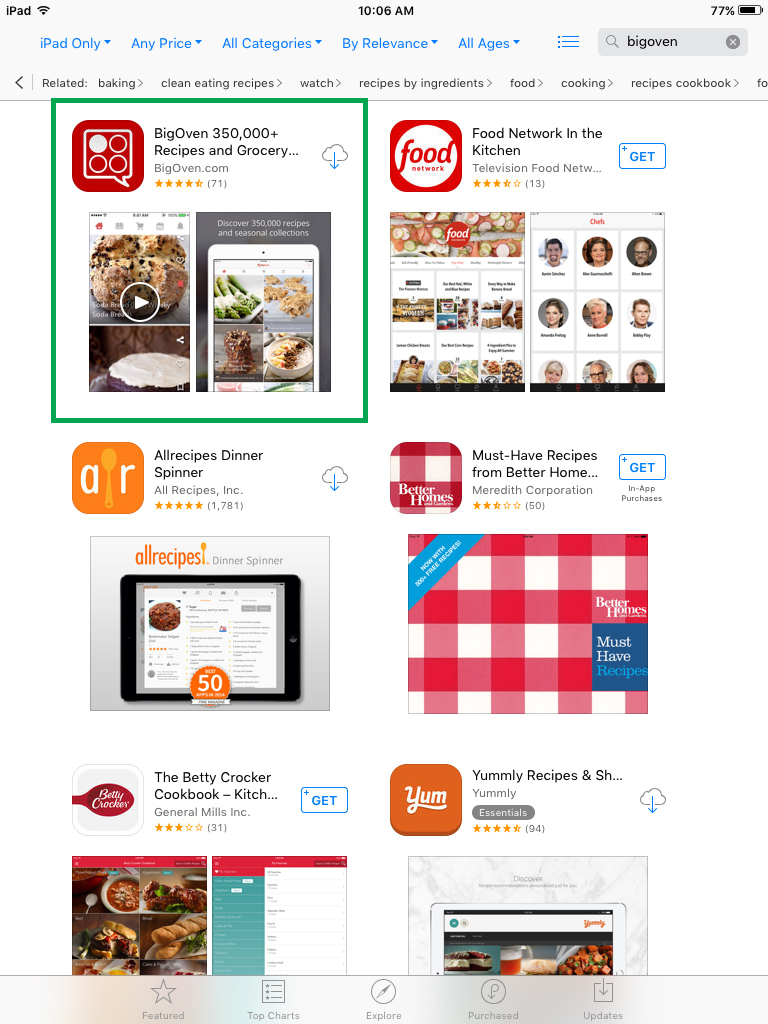 That's it! Now you're all set to start using the new and improved iPad app. Simply tap the remaining BigOven icon on your home screen, log into your BigOven account, and all of your recipes will automatically sync.